1.)    The infamous pirate Jose Gaspar, A.K.A. Gasparilla, isn't from Tampa Bay, he's from SWFL's Charlotte Harbor.
A businessman around 1900 decided it would be a good PR move to move the legend to Tampa and start a festival. It worked. Today the Gasparilla festival in Tampa is one of the largest pirate festivals in the world. 

Credit: gasparillapiratefest.com
2.)    Gasparilla isn't even real.
Most historians maintain that there just isn't enough evidence to prove that Gasparilla ever really existed. Much of his legend can be traced back to one man--Juan Gomez. Read the SWFL Pirate Book
to learn all about them both (and more)!

Credit: Amazon.com
3.)    Juan Gomez, however, was very real.
Juan (or John) Gomez was an actual person that lived in SWFL up until the early 1900s. He was an epic raconteur, and people traveled from all over the world to listen to his pirate tales of days gone by. He has been referred to as "The Last Pirate" and is almost entirely the source of the Gasparilla Legend. He is buried in an unmarked grave on Panther Key. 

Credit: findagrave.com
4.)    He was also the first case of welfare in Lee County
Gomez remarried at 106 years old to a woman 28 years his junior (a regular spring chicken). They fell on hard times living on Panther Key in the 10,000 Islands, so the Collier family organized a fund to pay them $8/mo for living expenses. Collier county didn't exist yet, so Ten Thousand Islands was still a part of Lee County. 

Panther Key photo credit: carltonward.com
5.)   Juan Gomez was the oldest man in the U.S. at the time of his death.
According to several sources, John Gomez died at 120 years old when he got entangled in a net while fishing on his boat. Let that marinate for a second.
6.)    Lover's Key was named for two pirates (who happened to be lovers).
Anne Bonny ran away from her home in Ireland with one pirate, then met another even better pirate by the name of Calico Jack Rackham. The two finished up their honeymoon on what is today called Lover's Key. On a semi-related tangent, the center island of Lover's Key is called Black Island, named for another pirate named Black Augustus.

Credit: mustdo.com
7.)    There were 2 different pirates named Black Caesar (and they were both kinda jerks).
They were pretty big into the killing and pillaging on and around Sanibel and Captiva, as it seems.  But enough about pirates... after you watch this video!
8.)    We've got these:
The dome homes of Cape Romano were vacation homes built and lived in by an ambitious family from Tennessee. Today, they are slowly being reclaimed by the sea and will be nothing but a reef in the near future. Read all about them here.
9.)    And used to have these:

Credit: coastalbreezenews.com
If few people know about the Dome Homes, even fewer know about the Pyramid Home. Would you believe that they were actually neighbors to the Dome Home? And that they kept emus as pets? Read all about it here in a great story uncovered by Coastal Breeze News.
10.) Cape Coral is the largest city from Miami to Tampa.
Surprising, considering Ft. Myers, Naples, and Sarasota are much more well known. 

Credit: executivesuitesofcapecoral.com
11.) And it has more canals than Venice, Italy.

Credit: weddinginvenice.net
12.) And it has the largest Florida burrowing owl population in the state (...and the world).
They're like owls, only smaller!

Credit: capecoralburrowingowls.com
13.) Cape Coral was developed by a couple of scam artists.
Brothers Leonard and Julius Rosen got their start selling a baldness tonic to desperate men. Had the tonic worked, they probably would have kept selling it and made their millions that way, but instead they started the Gulf American Land Corporation to plan the massive community of Cape Coral. They had decent success with Cape Coral (albeit using shady business practices and completely destroying the natural ecosystem), but their next foray into real estate ended poorly. 


Credit: ebay.com
14.) Their coup de grace, Golden Gate Estates, was supposed to be the world's biggest planned community
In the Golden Gate Estates, the Rosen brothers led one of the more ruthless "land by the gallon" campaigns which included selling people "waterfront property" that was in fact underwater for half the year and 15 miles from the gulf, flying prospective buyers over one part of the community and then selling them another, preying on the elderly and veterans, and even allegedly driving buyers that had the audacity to demand to see their properties into what is now Big Cypress Swamp and threatening to leave them there if they didn't sign the contract. In a not so shocking twist reminiscent of politics today, when they were finally caught and to be held accountable, Leonard Rosen himself was on the board of the committee that decided his consequences. Guess if anybody was shut down or went to jail?  Read a newspaper article from the Sarasota Herald Tribune from 1967 about it here. 

Credit: naplesinsider.com showing what is left of Golden Gate Estates today
15.) Picayune Strand (formerly known as Southern Golden Gate Estates) was bought by the state from the Gulf American Corporation and turned into a state forest. 
It is a part of the greater Comprehensive Everglades Restoration Plan (which doesn't seem to be restoring much
). Today, the roads and canals are being reclaimed by man and nature to try to restore the historic water flow through to the swamp. 
16.) Collier County is nearly twice the size of Rhode Island.
Collier weighs in at 2,304.93 sq miles while Rhode Island is only 1,204 square miles.
 
Credit: wikipedia.org and sircon.com
17.) Naples has the second highest number of millionaires per capita in the US.

Credit: exoticexcess.com
Second only to Los Alamos, New Mexico. 
18.) Collier County Public Schools has 47% Hispanic and 37% White students and 63% of students are considered "Economically Needy"
Despite the overwhelming wealth concentration of Naples, the greater Collier County area is home to a much larger and much more diverse population of working class folks from places like Immokalee, East Naples, and Golden Gate Estates. The other cities listed in the Top 5 for the highest concentration of millionaires all have average household incomes of over $80,000 per year. Naples has an average considerably lower than anyone else in the top 10 ($58,133).
19.) The temperature in Naples has never reached 100 degrees.
The record is 99 in September of 1986. SWFL has remarkably predictable weather in the summer (if you don't count hurricanes). On some days, particularly in summer, there are only 3 degrees separating the average temperature and the record high temperature.
20.) On many days throughout the summer months, the record low is above 70 degrees.
On July 18th, for example, the lowest temperature recorded (since we started keeping track) was 71 degrees. 

2013 Temperatures of interest. Credit: weatherspark.com
21.) The coldest temperature ever recorded in Naples was 26 degrees.
In January of 1982, the temperature in Naples dipped to 26 degrees. While the rest of the country was almost certainly colder than that at the time, the frigid mark surely left a lot of whiny Floridians. Cold of that magnitude can have dire consequences for citrus crops and agriculture, even the landscaping in the area. Sustained freezing temperatures can and have killed entire groves of oranges. Many species of palm trees and other tropical plants are also susceptible at those (relatively) low temperatures. 
22.) The 10,000 islands was (and still is) one of the last great wild frontiers. 
Larger than life characters like Shadow Country
 inspiration Ed Watson fled to Ten Thousand Islands on account of the chilling isolation. Plume hunters, gator poachers, drug runners, career criminals and other shady characters all fled to 10k for the same reasons. While not everyone there was a criminal, lawmen were few and far between, and in cases like Ed Watson, the locals had to take matters into their own hands.
23.) Some of the most common plants found in SWFL are invasive.  
Floridians spent $80 million in tax dollars controlling invasive plants in 2005. Florida's climate is ideal for hundreds of aggressive species of plants that were never supposed to be here. Plants like the Australian pine, water hyacinth, Brazillian pepper, melaleuca, and hydrilla were all brought here from elsewhere--many quite intentionally. These exotics have done TOO well and are crowding out native plant populations and damaging ecosystems. And this doesn't even include animals, like the alligator eating Burmese python.

A Corona sits on a downed Australian Pine inside New Pass on the southern end of Lover's Key 
24.) The first tourist to ever visit Florida was killed by the SWFL Natives.
Ponce de Leon, while searching for the Fountain of Youth, was killed in Southwest Florida (actually, he officially died in Cuba) when the Calusa turned on him and shot him with a poison arrow (in the butt, some sources say). The Spanish got the last laugh though, what with the common cold and all.
25.) The Koreshan's were...well, yea.
Cyrus Teed brought a willing group of followers to Estero, the first white settlers to do so, to start a "New Jerusalem" in SWFL. The cult believed that the entire universe was contained inside of giant hollow sphere and that the horizon actually curved upwards. (Didn't they realize there are an infinite number of parallel universes spontaneously being created and destroyed by subatomic strings? Whackos...). Teed died in 1908 and the last of the Koreshan's deeded the land to the state in 1961. Eventually, it was turned into a rather lovely state park with great campsites. 
26.) Captiva was allegedly named for the fact that Gasparilla (not real) and Black Caesar (real) kept their female captives there.
Captiva also used to be bigger--but a hurricane in 1921 split the island in two and opened up Redfish Pass. Today, we have Captiva and North Captiva. 
27.) Boca Grande Pass was the 4th biggest port in the state during the phosphate boom
It may not seem like much, but this sleepy town competing with Miami, Tampa, Jacksonville, and the likes is no small feat. When phosphate was discovered on the banks of the Peace River, massive earth-moving operations were set up that made (and continue to make) millions for well-connected Florida businessmen and provided a key component of fertilizer to farmers and growers world-wide. A rail line was connected from Arcadia down to the south end of Gasparilla Island, and docks extended out into the pass so that trains full of phosphate could be loaded on massive ships. Eventually, it became easier (cheaper) to go to Tampa, so everyone did. The phosphate docks and remnants are still there though!

Credit: bocagrandetarpon.us
28.) 
Jimmy Buffett's "Cheeseburger in Paradise" was inspired by his time on Cabbage Key
And we went there dressed like pirates. So, that's pretty cool. See the video below!
29.) SWFL has a rich history of drug smuggling.
Everglades City, being on the fringe of the Everglades, has a storied past straight from the movies. When stricter laws and rapidly declining fish populations made it nearly impossible for locals to make a living in the 70s and 80s, many turned to smuggling drugs--much easier and MUCH more profitable work. Certainly not without risk though. In 1983, the DEA swooped in and arrested nearly 80% of the town's men. Totch Brown and others have been more than happy to talk about it; although it's not a good idea to go around Everglades City asking questions. The undeveloped and secluded roads of South Golden Gate Estates were even used as landing strips for drug loaded planes. 

Credit: Naplesnews.com
30.) Bonita Springs was originally called "Survey".
It was named for the surveyors that set up camp in the 1870s when exploring Southwest Florida. The Imperial River was known as Surveyor's Creek.

Credit: www.thesurveycafe.com
31.) Mound Key, a Calusa shell mound in the Estero Bay, sits more than 30 feet above sea level
It is believed to be the capital and cultural center for the Calusa whose empire stretched from Tampa to the Ten Thousand Islands. It is made up of discarded shells and rocks that the Calusa used for cooking, eating, hunting, and other tools. 

Credit: examiner.com
32.) There are no dinosaur fossils in Southwest Florida.
Most of Florida was a shallow sea during the time of the dinosaurs—hence, no dinosaurs. Plenty of fossilized sharks teeth, though, in places like the Peace River and Venice Beach!

Credit: archbold-station.org (not quite 60 million years ago, but gets the point across)
33.) Much of SWFL should be under water at least part of the year.
If not for the canals, dams, and pump stations, much of the former swampland us SWFloridians live on would be submerged for a part of the year.
34.) You know those ditches in nearly everyone's front yards? They are called swales.
They help drainage and funnel rainwater to your neighborhood's storm water pond. Those lakes everywhere aren't just for show—they help prevent pollution from getting into our supply of drinking water. Save the swales!

Credit: Kingcounty.gov
35.) Naples has the most golf courses per capita in the country.
There is one hole of golf for every 212 people, according to a recent count (somebody counts everything, I suppose). Ft. Myers area (including Cape Coral, Estero, and Bonita Springs) ranked 7th. With all of that land dedicated to golf courses, how can I still not manage to land my ball on one?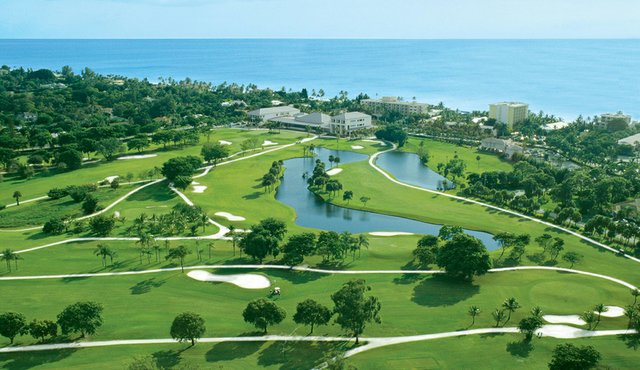 36.) The smallest post office in the country sits in Ochopee, FL off Tamiami Trail.
And oh, it's tiny.

Credit: ohiobarns.com
37.) Ft. Myers was an actual fort built during the Seminole wars.
It was named after Abraham C. Myers… who, not to bore you with details, never actually came to Ft. Myers. He wasn't even really an important guy according to most any metric (unless you have a thing for assistant quartermasters). It's all about who you know, and he happened to know the daughter of the Major General, quite well.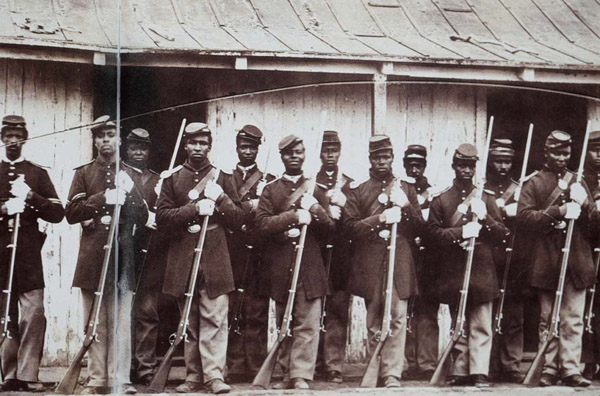 Credit: artswfl.com
38.)  Lover's Key was almost turned into a housing development. 
The canals you see winding through the park aren't natural (as you can see from the early aerial photo below). They are a result of an ambitious plan to strip Florida of all nature. 

Lover's Key, 1960 (Credit: www.floridastateparks.org)
39.) It's "Keewaydin", not "Key Wayden".
And if you haven't been there before to experience the Canoe Races, get there. It's high up on the list of 32 Essential Southwest Florida Experiences.
Know more? Want to share some interesting SWFL facts? Comment below!